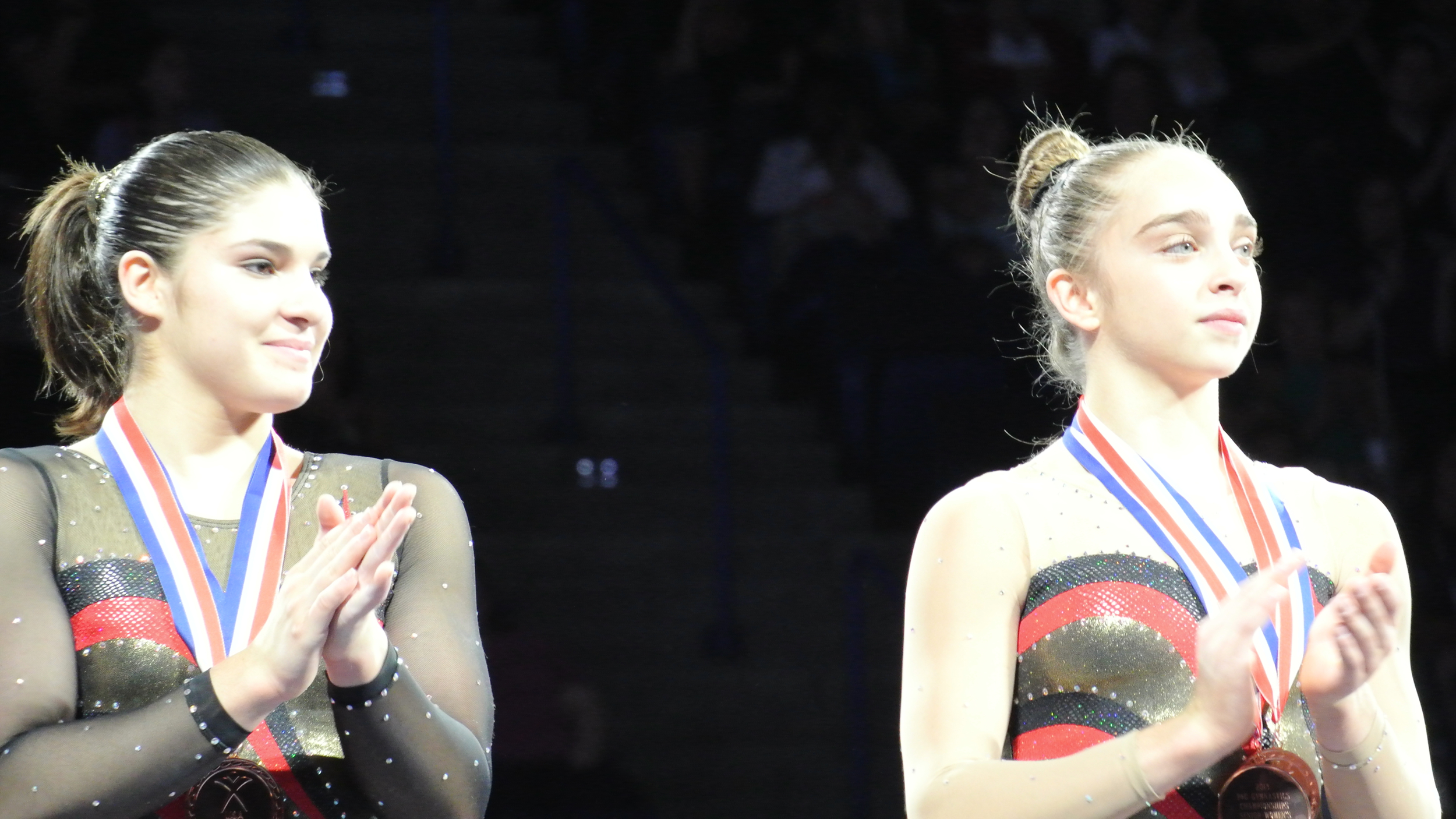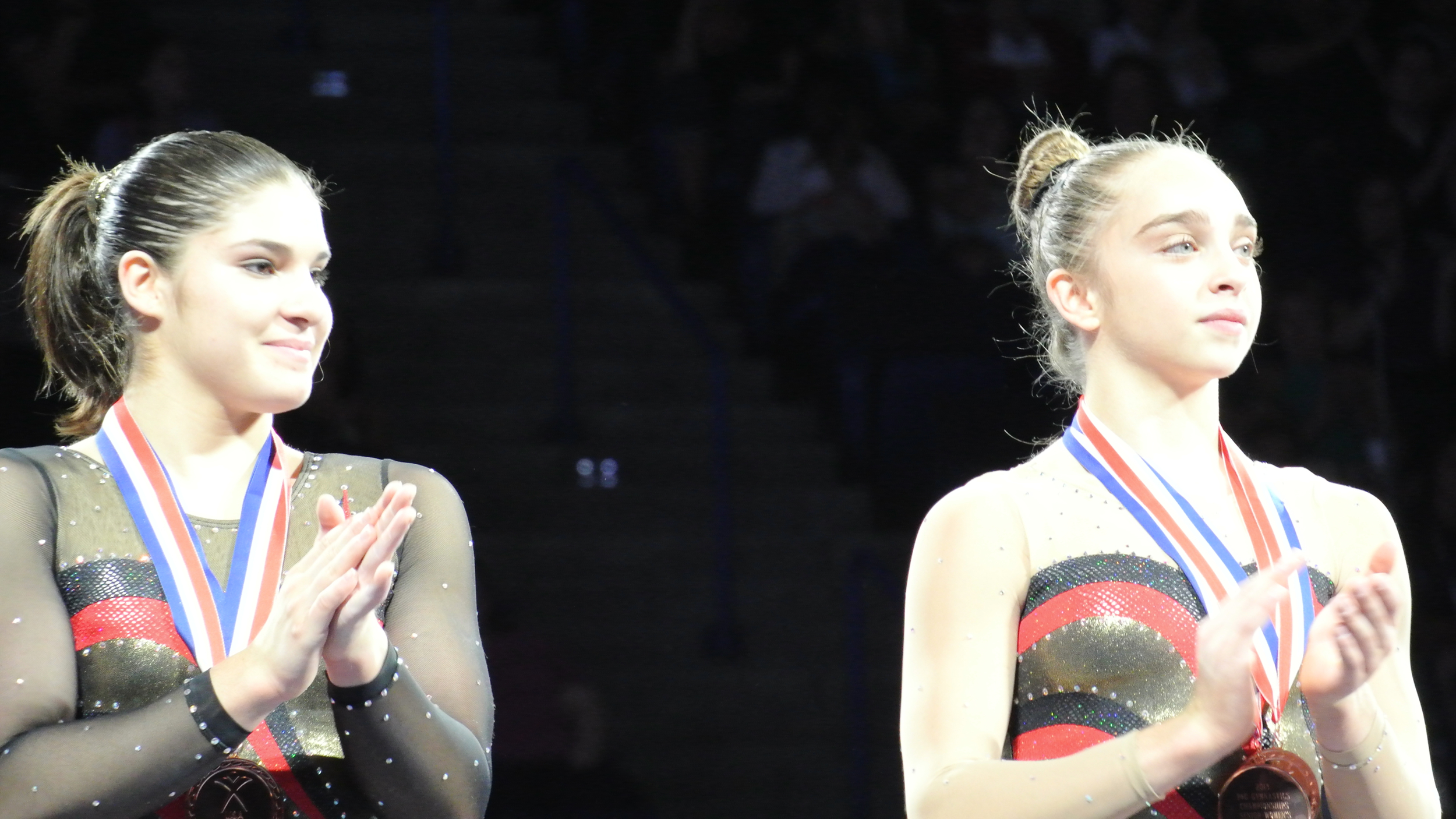 In the United States, the highest level of competition is Elite and the biggest National meet is P&G Championships. There are two age brackets, Junior (under 15) and Senior (16+). The top placing gymnasts at this meet comprise our country's National Team and compete internationally, representing the USA.
This month, 14-year old Bailie Key won the All-Around in the Junior age bracket (under 15) and also won the gold on floor and beam. Her placement secured her spot on the US National Team and she was selected to represent Team USA at a competition in Yokohama, Japan.
Also competing at P&G Championships with Bailie was Elite teammates Grace Quinn, Ariana Guerra, Peyton Ernst, Kennedy Baker, and Nica Hults.
In the Junior division, Bailie and Nica both secured spots on the National Team, while 3x National Team member Kennedy Baker and 2x National Team member Peyton Ernst, coming off of her success earlier this year in three European competitions, claimed Senior Team spots. These four Texas Dreams athletes clinched four of the 19 US National Team spots.
While ranked seventh during day two of the competition, Ariana scratched due to an injury suffered in warmups. Grace placed a solid ninth, one spot short of the cutoff for the National Team. All of these girls will be attending the National Team training camp at the Olympic Training Center in Huntsville, TX in October.